Department of Wyoming
Marine Corps League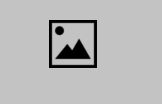 DEPARTMENT OF WYOMING
Joseph L Vit of Laramie Det. 777 answered his last Earthly Roll Call on July 30, 2022
Joe was one of the three founding members of the first Marine Corps League Detachment in Wyoming. Recruitment began in 1988 and they received their Charter as The Friday/Truan Det. 683 in January, 1989. Joe served as their first Commandant.
Not stopping at this point, Joe then worked to get two more Detachments on line: Cheyenne Det. 772 and Laramie Det. 777. With three Detachments in the State,, Joe was instrumental in founding the Department of Wyoming and served as Commandant for the first three years.
Marine Vit was a three war Veteran; He joined the Marine Corps in 1944 at the age of 17 and served in WWII, Korea, and Vietnam. He retired from the service in 1965. Joe always gave above and beyond. He was also a Pedigree Devil Dog.
After Joe transferred to Laramie to be close to family, he remained an active member. He was often seen at Department Staff meetings. After a short move to Casper, he moved with his daughter to Kingman, AZ where he passed. The family hopes to bring Joe back to Hudson, Wyoming sometime next summer to be interred next to other family members.