Department of Wyoming
Marine Corps League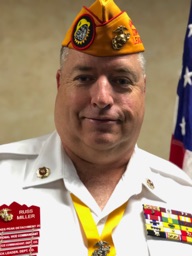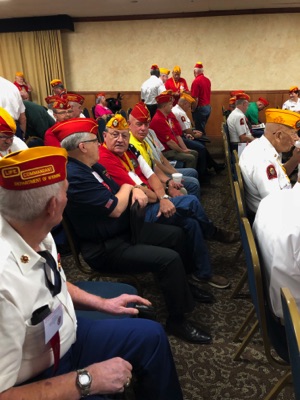 Photos from the
Marine Corps League
National Convention at
Billings, MT Aug. 5-9, 2019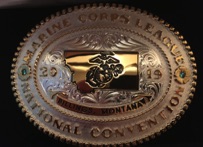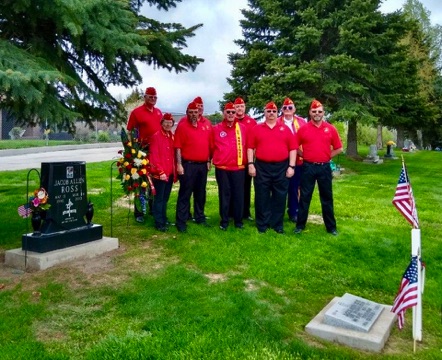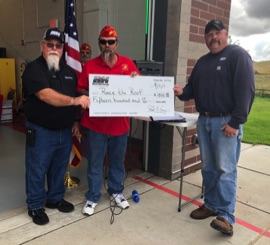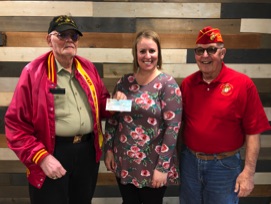 PHOTOS SUBMITTED BY LCPL JACOB ROSS DETACHMENT, GILLETTE, WY
ABOVE: ANNUAL MEMORIAL CEREMONY AT GRAVE OF LCPL ROSS
ABOVE RIGHT: RECEIVING A CONTRIBUTION AT RACE THE RUN 5K
BOTTOM RIGHT: PRESENTING A CHECK TO "BLESSINGS IN A BACKPACK"
TO HELP FEED NEEDY CHILDREN IN CAMPBELL CO.
LEFT: THE DEPT. OF WYOMING DELEGATION
RIGHT: RUSS MILLER, NATIONAL VICE COMMANDANT
BELOW: NATIONAL CONVENTION COMMEMORATIVE BELT BUCKLE
All Department of Wyoming Detachments are invited and encouraged to forward photos of recent detachment activities to the Web Sergeant for posting here. Web Sergeant email is: pastorbob.brown@gmail.com.